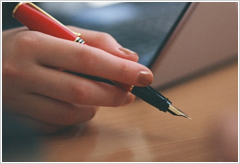 KWK STEEL

is one of the most specialized Chinese steel&nickel tube manufacturer with ISO9001:2008 certification, and also a leading supplier of high quality steel tube of carbon, alloy, stainless and nickel material.We endow the brand "KWKSTEEL" with the spirit of "Specialized Service, Steel Quality, Stainless Management".

KWK STEEL owns three mills mainly produce seamless carbon steel tube, alloy seamless steel tube, seamless&welded stainless steel tube, as well as nickel alloy tube.

Available grades for tube and pipe is as below.

Nickel Alloy Grade:
N02200/2201, N04400, N06600, N06601, N06625, N06852, N06219, N06690, N08800/8810/8811, N08825, N08028, N08535, N08904, N08925, N08926, N010276, N06022, etc.

Austenitic/Super Austenitic Stainless Steel Grade:
304/304L, 316/316L, 314, 321, 347H, 316Ti, 316LMod, 317L/N, 310S, 253MA, 330, 904L, S31254, XM-19, etc.

Ferrite/Martensite Stainless Steel Grade:
TP410, TP405, TP420, TP430, TP430Ti, TP403, TP409, TP444, TP439, TP446, etc.

Duplex/Super Duplex Stainless Steel Grade:
S31803, S32304, S31500, S32550, S32750, S32760, etc.

Alloy Steel Grade:
T2, T5, T9, T11, T12, T17, T21, T22, T23, T24, T36, T122, 15Mo3, 13CrMo44, etc.

Carbon steel tube:A179,A192,A210,DIN17175,etc.

Size range:
OD:3-813mm
WT:0.05-120mm

Our product enjoy good reputation in the market of USA, Canada, Brazil, Mexico, Germany, Italy, Netherland, Britain, Australia, Russia, South Korea, Thailand, Philippines, Malaysia, Iran, South Africa, Ghana and etc.